I laugh when I see holiday gift lists like these that tout the 101 kitchen tools you need to be a better/healthier/more beautiful cook.
As a professional chef, I can think of few items you actually NEED besides the obvious ones – knife, pots, pans. But there are a few things that I'd recommend asking for this holiday season if you're looking for multi-use kitchen tools that can help you be more efficient and effective in the kitchen.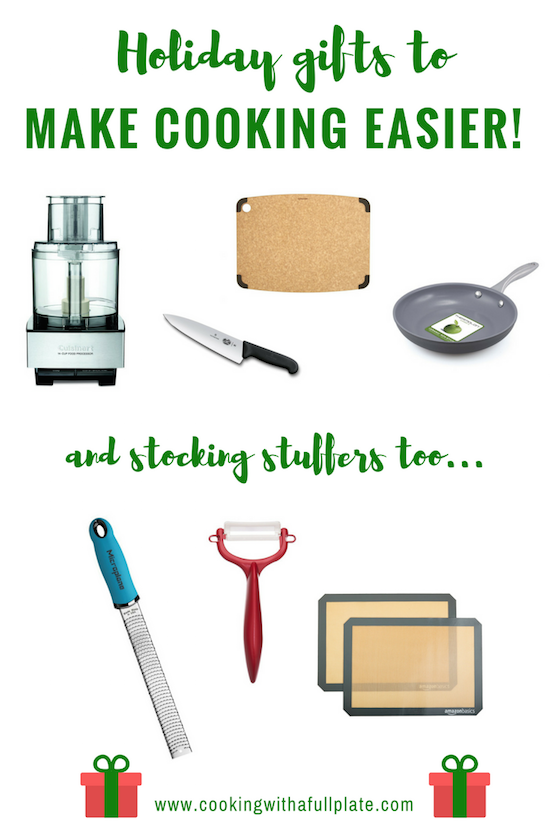 Ask for these Holiday Gifts to be More Efficient in the Kitchen Next Year!
And a Few Great Stocking Stuffers Too!
What kitchen gadgets are you hoping to receive this holiday season?