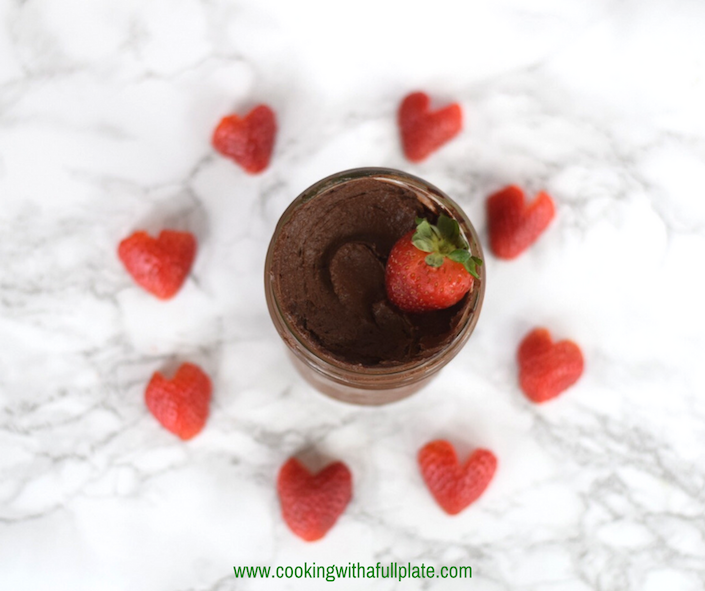 Sometimes you just need a little chocolate in your life. Whether you want to dip fruit into it or use it as a sandwich spread (or maybe both), this is the recipe for you. The best thing about it? Your guests won't even know that this chocolate ganache is vegan, paleo, and raw. I mean, it's basically health food coated in chocolate.
I've been making some version of this nut butter / chocolate spread for years now. It all started with this recipe from Whole Foods Market that I would teach in my classes. I've made a few tweaks over time:
Switch out almond butter for cashew butter to keep it really chocolate focused
Add extra vanilla (or better yet vanilla bean powder or vanilla beans)
Add a pinch of salt
Make sure you use Medjool dates as they're usually softer and sweeter than others like Deglet Noor
Chocolate Ganache Recipe
Chocolate Ganache (Raw, Vegan, Paleo)
Ingredients
1 cup pitted dates, soaked in just enough warm water to cover for at least 10 min
3/4 cup cashew butter
1 Tbsp vanilla extract or vanilla bean powder or vanilla beans
1 cup unsweetened cocoa powder
Pinch of salt
Instructions
Remove dates from water (reserve water) and combine with remaining ingredients in a food processor. A blender will be a little harder but could work too.
Add soaking water but by bit as you process to get to desired consistency. I leave mine a little thicker like spread and then thin with water as needed in the blender when I want to use it as fruit dip.
http://cookingwithafullplate.com/vegan-and-paleo-chocolate-ganache/

The Many Ways to Use It
You're smart. You probably don't need my guidance to know that you can eat this chocolate ganache any which way you please! And while it has fat and sugar, they're healthy, nutrient-rich sources that you can feel good about.
Here are some of the ways that we like to enjoy it:
With strawberries and bananas dipped in
Spread on whole grain bread with banana slices for an afternoon snack
Thinned, warmed, and drizzled over angel food cake
Dolloped onto oatmeal
In a smoothie for a chocolatey kick
Blended with a little milk or almond milk for a healthier chocolate milk – you could warm it up for hot chocolate!
Change up the nut butter for different variations – peanut butter or almond butter for a chocolate-nut version, hazelnut butter (or make your own with blended hazelnuts) for a homemade Nutella version
What would you use some chocolate ganache spread for?